How to Choose a Bank? Before you Think, there are several questions you should ask to ensure you're making the right decision.
Whether you're moving your business money, moving your personal money, or simply looking to switch banks, following these nine questions will help ensure you're getting what you deserve out of your chosen financial institution.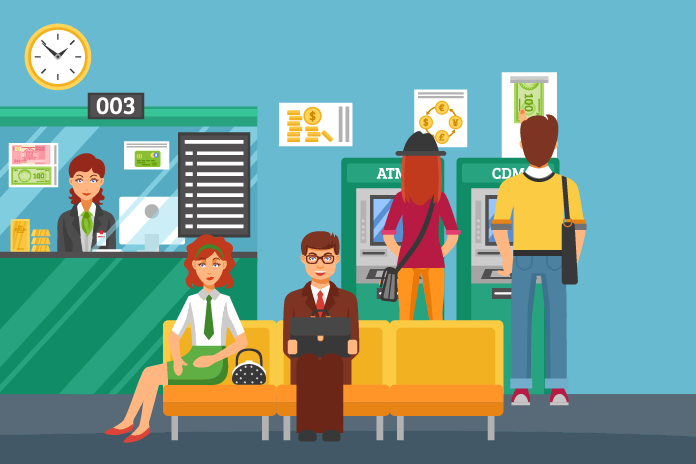 How to Choose a Bank: Top 9 Important Questions
1) What's my banking style?
If you're going to be spending time at your bank, it might be helpful for you to understand your own personal banking style.
Do you prefer small town banks? Big city banks? Independent institutions or large chains? Banks with ATMs on every corner or those where you have to drive 10 minutes just to use their machines?
Once you understand your preferences and make decisions based on them, choosing a bank should be much easier. Here are nine questions that will help get you started.
2) What banking features do I use?
Determining which banking features you use is essential when choosing a bank, because if you want an account that offers things like checks or overdraft protection, for example, then you'll need to choose an institution that offers those features.
On a related note, consider whether you need just basic checking and savings accounts or something more comprehensive.
3) Who else offers these features?
It's important to look at more than just one institution. In fact, you should be shopping around for other offers before committing.
Call up at least three or four banks and tell them that you're looking for your first savings account and are interested in seeing what they have available.
Once you have quotes from several institutions, weigh their merits against each other so that you can choose one that's right for you.
4) How much do they cost?
How to Choose a Bank when you think ask this que. One of the first things you should do when comparing banks is to find out how much each one will cost you.
Fees for account opening, monthly maintenance, ATM use, paper checks, foreign transfers and so on can vary considerably from bank to bank.
If you're only paying $15 per month in fees with your current bank but could get away with paying $30 with another bank that pays 5% interest on your money—the math pretty much speaks for itself. More on choosing a cheap and frugal financial institution here.
5) Can I get better rates with other institutions?
As your money grows, so do your savings. Make sure you know what interest rate you're getting with your current institution and get in touch with them before switching to make sure you don't lose out on interest paid.
In many cases, they may be able to adjust things on their end, or offer you other financial incentives like frequent flyer points or better perks such as reduced rates for using ATMs outside of their network.
Finally, be aware that most banks charge fees for switching accounts – it might be worth doing some quick math first!
6) Are there better benefits?
Many of us stick with our bank because it was where we had an account when we first started working.
However, it's worth taking a look at other banks to see if they offer you better benefits. Asking yourself nine questions can help you to identify your ideal bank.
For example, do they have branches in convenient locations? Are there ATMs near your home and office?
Is there an app that you can use on your phone or tablet instead of making a trip into town? These are all great benefits that might make choosing one bank over another worth considering.
7) Do I like their ATMs?
Automated teller machines, or ATMs, have become increasingly prevalent in today's society. Whether you live in a rural area where banks are hard to come by or travel often, they can make it incredibly easy to get your hands on cash when you need it.
However, if you're just looking for a place to stash your savings with minimal service and fees, traditional brick-and-mortar banks may be better for you.
8) Is there an app for me?
Online banking is becoming more and more popular, but if you still rely on apps for your transactions, make sure to check out both banks' mobile offerings before making a decision.
Is there an app for my phone? Check out Android or iOS; do I like it? Does it do what I need?
How easy is it to use? Have they got multiple plans/deals so I can choose what's best for me? Think of these as just some examples of questions you should be asking. And never underestimate how important customer service is.
Do they have an actual branch network in your area or will you have to use online banking exclusively, which may not suit everyone's needs? It's very important that you go into every decision with your eyes wide open.
9) Will I get customer support when I need it?
Customer support can make or break your relationship with your bank. If you find yourself in need of help but aren't able to get it, you might end up being dissatisfied and transferring your money somewhere else.
Having a say in how your account is managed: It might seem tedious, but choosing where your investments are held and deciding who can access them is an important part of financial independence.
Make sure that you have some oversight over these decisions—you don't want to be surprised down the road when one of your deposits goes missing.